I am half way across the globe, in the dead of night and with crappy Wifi but I am staying awake for thee Oscars.
I have a single-minded purpose to the cause of having Leonardo DiCaprio, Lupita Nyon'o, Jared Leto and Matthew McConaughey get their hard-worked for accolades at this years Academy Awards.
Right now it's the Red Carpet moments of #Selfies , gloss interviews and artificial smiles and backhanded compliments.
In about 2 hours the actual event will commence and the snubbing with shit down Twitter.
Let anarchy reign!
Pictures courtesy of Daily Mail Celebrity and The Academy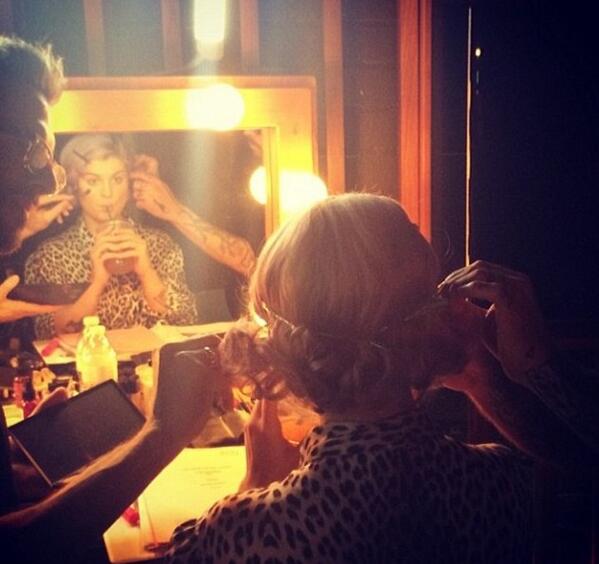 Kelly Osbourne getting ready
Margot Robbie prepping
Pharrell Williams and Wife looking all Penguin cool, but shorts are unacceptable to an event of this caliber.
Robin Roberts in a lavender dress, whose shoulder-to-chest cut I d not like for her form, getting last minute picture-perfect.
Jared and Shannon Leto, of rock/alternative band 30 Seconds to Mars, heading out to the Oscars.
Apparently #Selfies are part of the Bro Code.
 Johnny Weir-Voronov's shoes are all sparkles.

Chrissy Teigen in a floral number that accentuates her statuesque nature.
The most anticipated Red Carpet walker- "12 years a slave"s Lupita Nyong'o in a periwinkle blue Prada dress and Alice Band oozing simplicity and ethereal grace that's been long missed at The Academy Awards.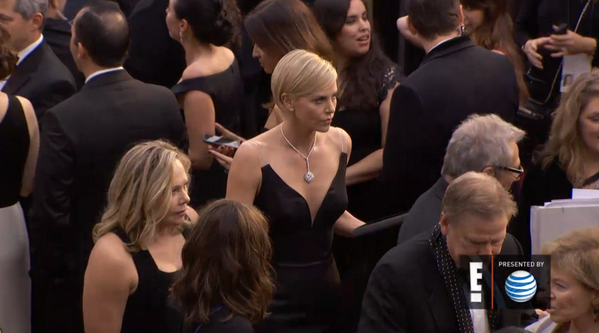 South African-born Hollywood heavyweight Charlize Theron in basic black with a piece of neck bling that brings focus to the deep cut of her dress.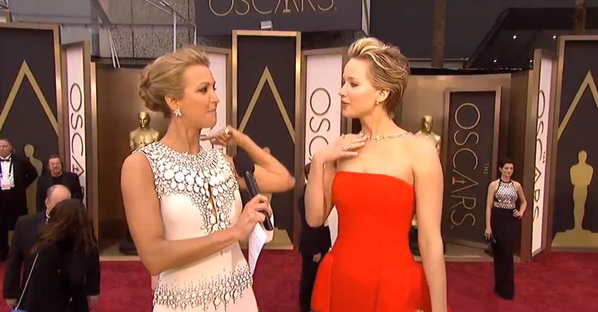 Jennifer Lawerence looking good, but normal by Hollywood standards, with a backward necklace.
…and I just got the news that she tripped again #Failawerence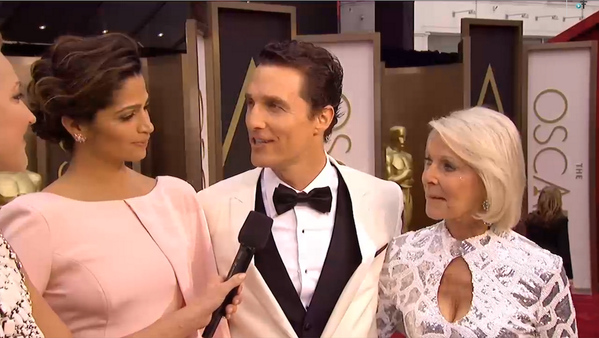 Matthew McConaughey looking debonair in a white tux with black lapes, his baby mama and mother.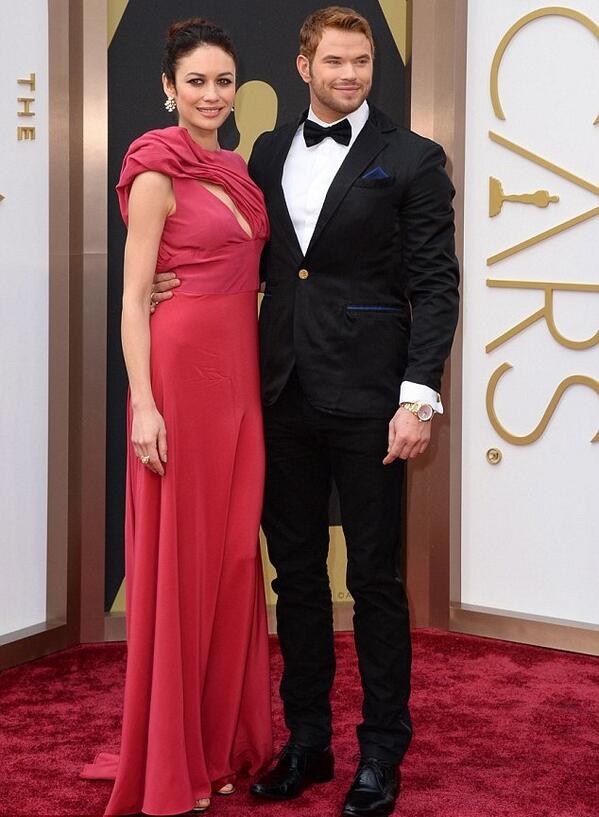 Olga Kurylenko and Kellan Lutz (whose shirt seems ill-tailored to his suit)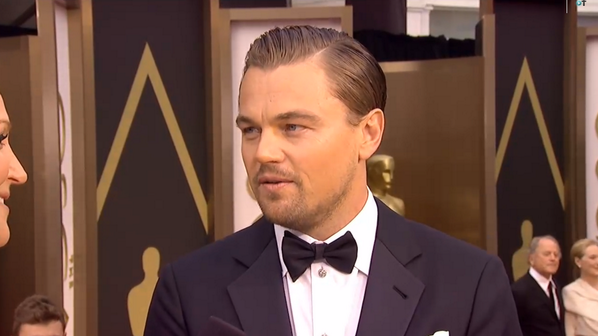 The only person who I have the utmost focus on, the Wolf of the Red Carpet: Leonardo DiCaprio has arrived looking like the epitome of suave in a black tux and gelled back Gatsby hair.
 Benedict Cumberbatch bringing Brit authority to the yank red carpet
Though they make a striking couple, the top part of Angelina's dress is sitting weirdly for me.
Kate Hudson in Dior was PERFECTION!